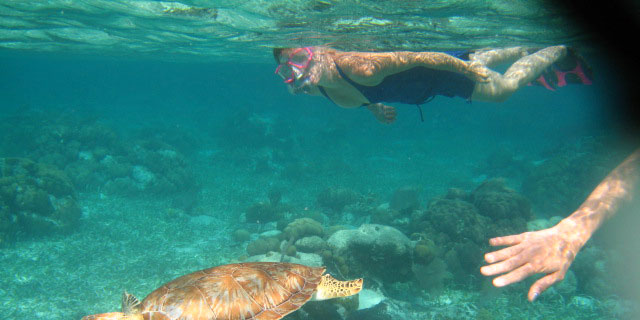 Night Snorkel- Are you more of a nocturnal? Well we have the snorkel for you! Night snorkel is a great way to experience a very different marine world on the Belize Barrier Reef. At night, many of marine life that go into hiding during the day come out to play, mate, explore and feed. You will be enthralled to see lobsters, octopus, squid, eels, Spanish dancers, toad fishes, frog fishes, sea slugs, blue tangs, tarpon, barracuda and many more multi-colour reef fishes. With a dive light, expect to see the marine life at the height of their existence!
Trip includes: Water and other refreshments
Trip Departure: 5:30 p.m.
Night snorkel – $45.00 US