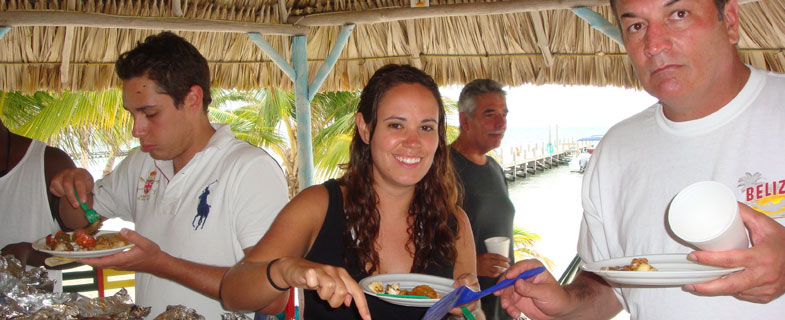 Beach picnic – Looking to pass a great relaxing day with friends and/or family? Then join us on a beach picnic! Regarded as the most fun-fill activity, on our beach picnic we take you either north or south of San Pedro for an entire day to go fishing or spear fishing, snorkeling and picnicking. The tour guides will take you out to capture your food which consists of snapper, grouper, conch or lobster (seasonal). After, the tour guide will prepare you a delicious "catch of the day" meal, while enjoying cold refreshments on the beach side.
Tour includes – water, soda, beer, ceviche,rum punch and a seafood lunch.
Requires 4 person minimum per boat, you can also do a privet boat for $400.00US 4 people max.
Trip Departure: 9:00 a.m.